CRM & Financial applications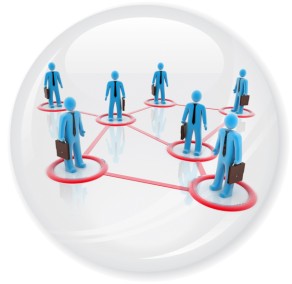 CRM (Customer relationship management) is a multi- faceted process, mediated by a set of information technologies that focuses on creating exchanges with relations and customers. Xsdot CRM and financial services are used to automate businesses with their customers and relations. All Xsdot CRM and financial functionalities are web-based and all information is stored online in a secured database, therefore the applications and information are easily accessible to all CRM roles and parties.

All Xsdot CRM and financial services seamlessly integrate with other Xsdot services like eCommerce, eMailing, Content management and Community services (See Xsdot full component list for more information).

Xsdot standard CRM & financial services
Xsdot's application server contains standard CRM and financial services, that can be extended with custom made services to rapidly develop and implement a complete solution (See Xsdot CRM and Financial standard services for more information).
Save money and time by using online CRM & financial services
Customers and relations are enabled to maintain their own processes and data online by logging into the CRM application. For example customers and relations can review and change their own information online; pay, review and download invoices and offers; review and download project information; get online support, etc.

Employees and managers easily work from home or on a business trip anywhere in the world. Information is always sharable and accessible by using the internet with, for example mobile devices.
Why choose Xsdot web services?
Xsdot provides a single platform where employees and relations or customers can access and query information from anywhere efficiently, which reduces operating costs. Each one of our CRM and financial applications are custom architected according to the needs of our customers. We are known for our strong project management process, which assures quality, consistency, and delivery on time within budget.
Related content & articles