Folder service

The folder service is an empty container for storing other items. The folder service is mostly used to structure content, pages and other services in a web application.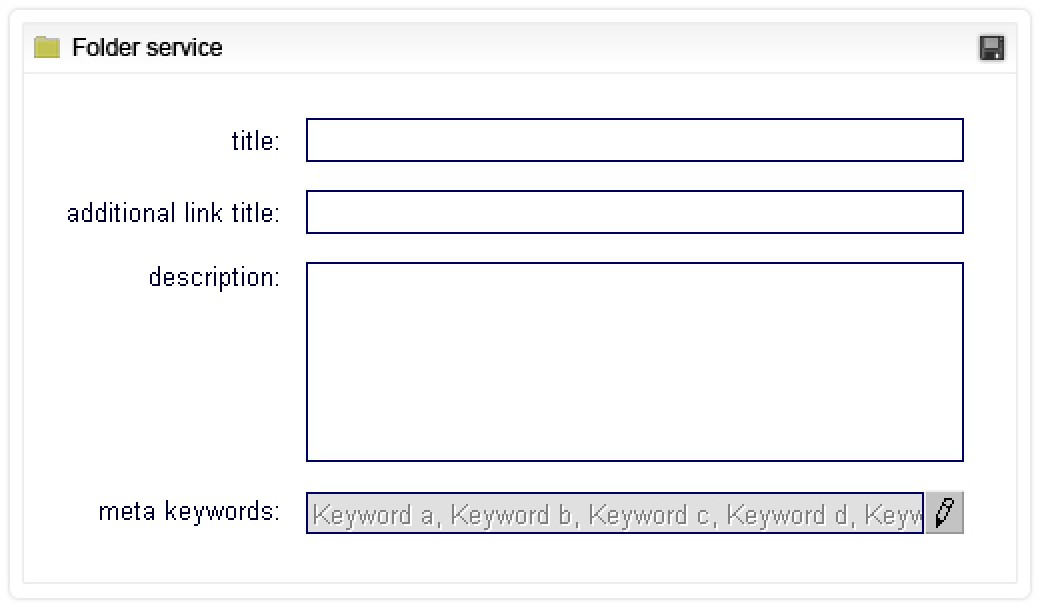 Title
The title or name of the folder. The title is presented to search engines and can be presented in the page (Item presentation properties)

Additional link name
This is the title that is used when the folder is presented as a link. When no additional link name is given then the folder title is used.

Description
The description of the folder.

Meta Keywords
The meta keywords have two functions,


Meta keywords are presented in the page meta data for search engines.
Meta keywords are searchable by the application search engine. For example, if you want your content to be searchable by specific keywords that are not used in your content you can add these keywords in this field.