Item view service

An item view service is used to put a view on an item or a groups of items. The view service presents the item or items using a design and interaction design definition stored in a template. Because of the open nature of this service/function this service is used for many presentation purposes depending on the used templates. In general the item view service is used for the following functions,


To show an item or group of items on another location in a site or application.
For the creation of menus, link lists and content lists.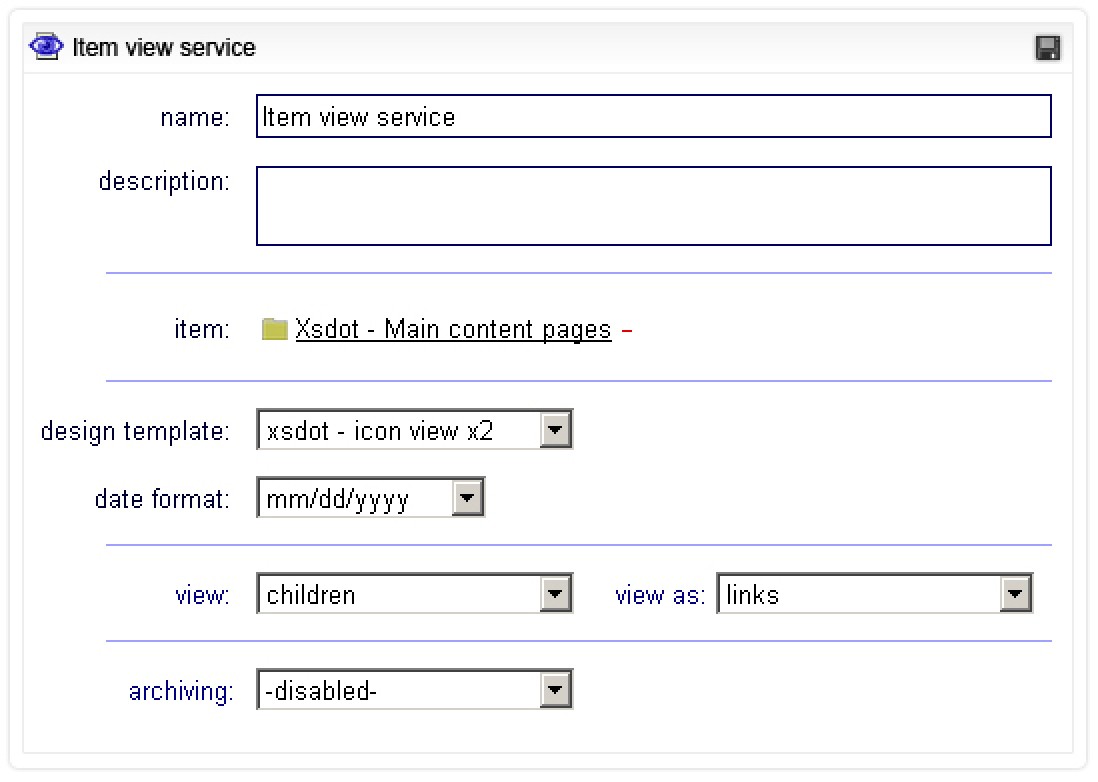 Title
The title or name of the item view service.
Description
The description of the view service.
Design template
For selecting the design / interaction design definition.
Item
The selected item or selected item's children that are presented by the item view service.
Date time format
For selecting the presentation of the date time.
Cast child meta data
This option enables to extend the page meta data with the selected container item meta data in several ways.


Disabled
The meta data casting is disabled.


Replace page meta data
The page meta data is replaced by the selected item in the container.


Extend page title, extend rest
Adds the selected container item title to the page title and replaced the description and meta keywords.


Extend all page metadata
Adds the selected container item's meta title, description and keywords to the page meta data.
View
Select what is presented


The selected item
The selected items children.
View as
Select how the item or items are presented,


Show item, only shows the selected item.
Show children, shows the children of the selected items.