Mailing document service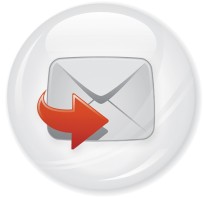 This service is used to create an eMail document that can be posted to one or more eMailing user groups and or mailing types / channels.

Xsdot mailing documents are created by using Xsdot's content management system that includes many components to create rich mailing documents. Easily add for example texts, images, products and links to mailing documents using any layout (See Xsdot content management for more information).

Personalized mailings / mail merge
By using mail merge functionalities, content managers can place replacement tags into the email opening words and content for personalizing the e-mailings. Also after a mailing is posted the system keeps track of how many times a user opened a mailing.

Statistics and tracking
When a mailing is posted, a report is created that shows how many e-mails were posted, how many e-mails were posted successfully, how many e-mails failed and how many e-mails were read. The e-Mailing system is also integrated with the Xsdot statistics system that enables to view e-mailing statistics per day, week, month and year. The statistics include for example registrations statistics (opt-ins and opt-outs), posted mailings and posted emails.