Attribute components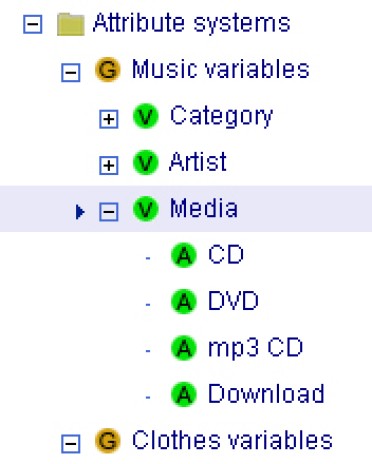 An open variable and attribute system has been developed for assigning complex attribute systems to products and pages.
The variables and attributes are used for the page/product extended search modules, product selection modules and product wizards.

The systems are created in a hierarchical tree so any complex attribute system can be build.

Xsdot variable & attribute components