Form submit component

The submit component is used for submitting forms. It implements value tests, custom designs and navigation designs.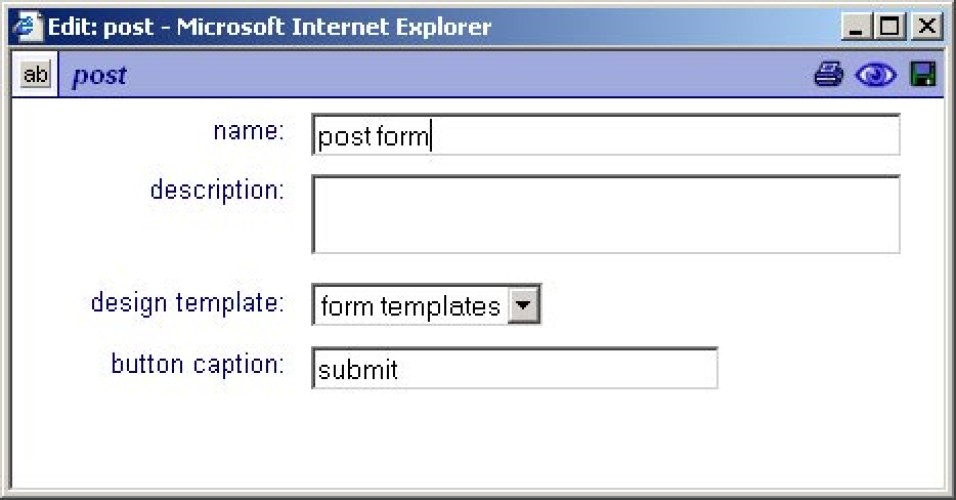 Settings:

Name
The name of the 'submit button', this name is used as the input 'key' unless a 'input key' value is given.

Description
Description text of the 'submit button'.

Design template
If available, specific 'input' designs can be selected here.

Button caption
The caption of the button.