Xsdot - Statistics introduction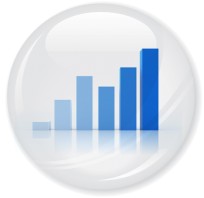 Website and or application statistics are a powerful tool for providing a business or website owner with statistics about visitors, robots, customers, prospects and employees. Statistics are used for example to monitor market changes, content and services quality and user behavior.

Xsdot's statistics system is integrated with its whole web application platform making the statistics data more reliable and more accessible compared to external statistics systems.

Access your statistics with the statistics icon/button found on the top tool bar of the management system.

* Please note that not all statistics may be available in your application depending on your contract.

Most statistics modules are drillable using time frame drop down boxes (Year, month, week, day).