SSL encryption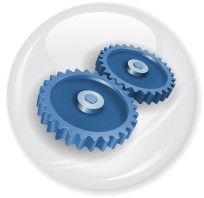 With the SSL key component it is possible to upload SSL keys in to an application domain for the usage of SSL web application encryption.

Secure Sockets Layer (SSL) is a cryptographic protocol that provides security for communications over networks such as the Internet. SSL encrypts the segments of network connections at the Transport Layer.

Several versions of the protocols are in use in applications like web browsing, mail, faxing, instant messaging and VoIP.