Live Chat component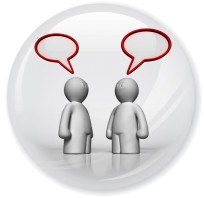 The Xsdot Live Chat service enables administrators to place chat windows or live chat lists in the form of a (for example) blog design into it's sites and applications.

A 'Chat component' can for example be used in the following scenarios,


A Chat window can be used for two community members to start a live discussion.
A Chat window can be used for a group of community members to discuss a topic.
It can be used for example in web site or web shop for giving live support.